VMware has released recently the next major version of its virtualization platform for Mac OS X users: VMware Fusion 4. It has more than 90 new features and optimizations, and one of these is the support for the latest Mac OS X Lion 10.7, and VMware folks have made the installation a super simple process. You can download the 30-day trial version from VMware website, or buy a copy for $49.99, a bargain for such a gem.
1. Launch the VMware Fusion 4, and Select New… from the File menu.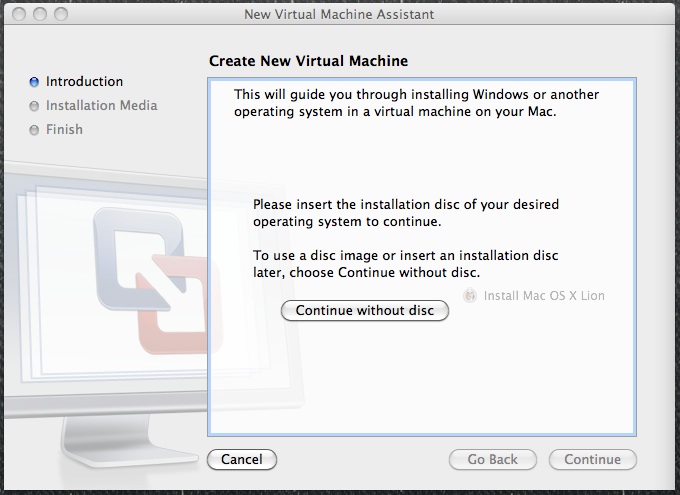 2. Now go to your Applications and drag and drop the Install Mac OS X Lion app to the VMware's New Virtual Machine Assistant window. That's basically it.
 3.  Click Continue to accept the default settings (40Gb hard disk should be enough for the most of users). Click Finish to boot the newly created VM.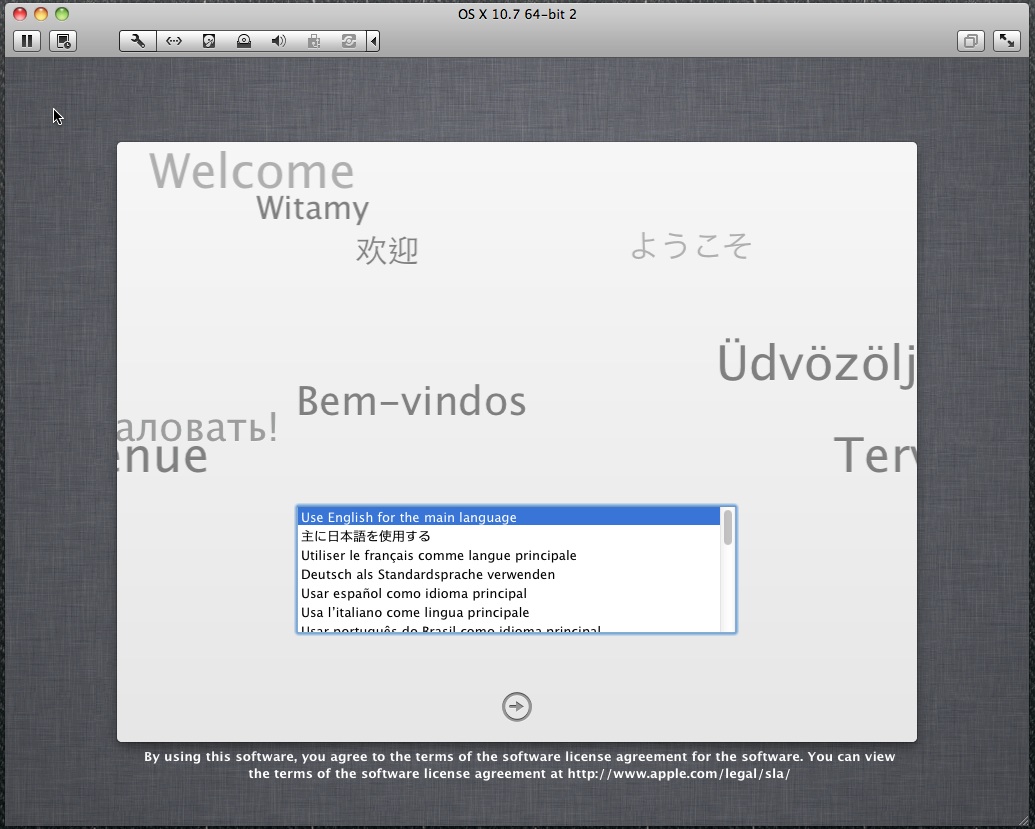 4. Voila! The Lion installation process starts.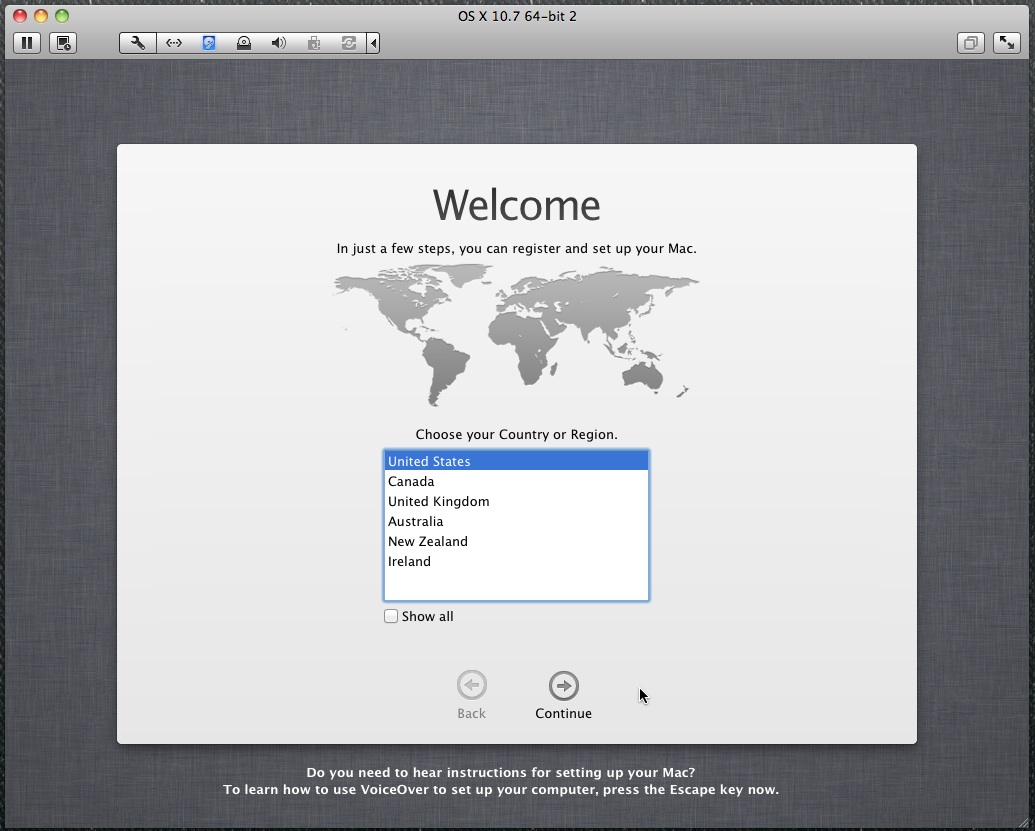 5. It took about 15 minutes for me to complete the install with the default settings.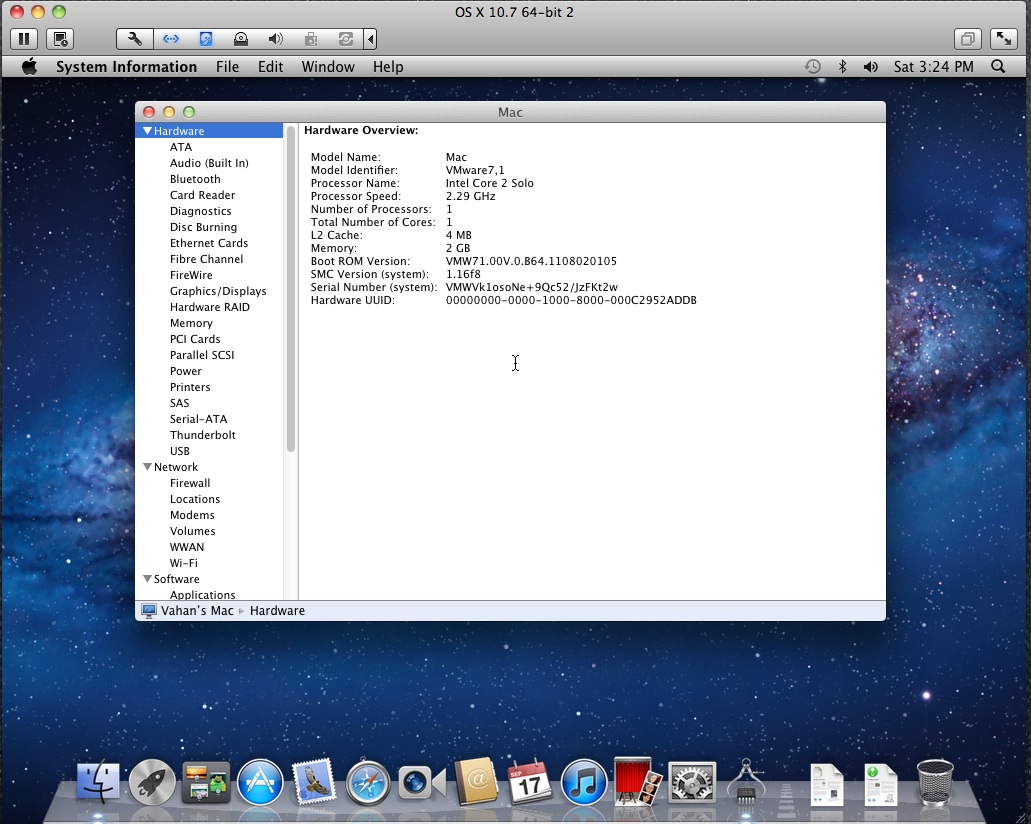 The MacOS X Lion 10.7 identifies the VMware Fusion 4 virtual machine as VMware7,1.