LaCie 5big Thunderbolt 10Tb and 20Tb models are the latest storage solutions available for video production professionals. The Thunderbolt interface virtually unlocks the bandwidth limitation for the connected appliances, making the transfer speeds limited only by the underlying storage adapter and media capabilities.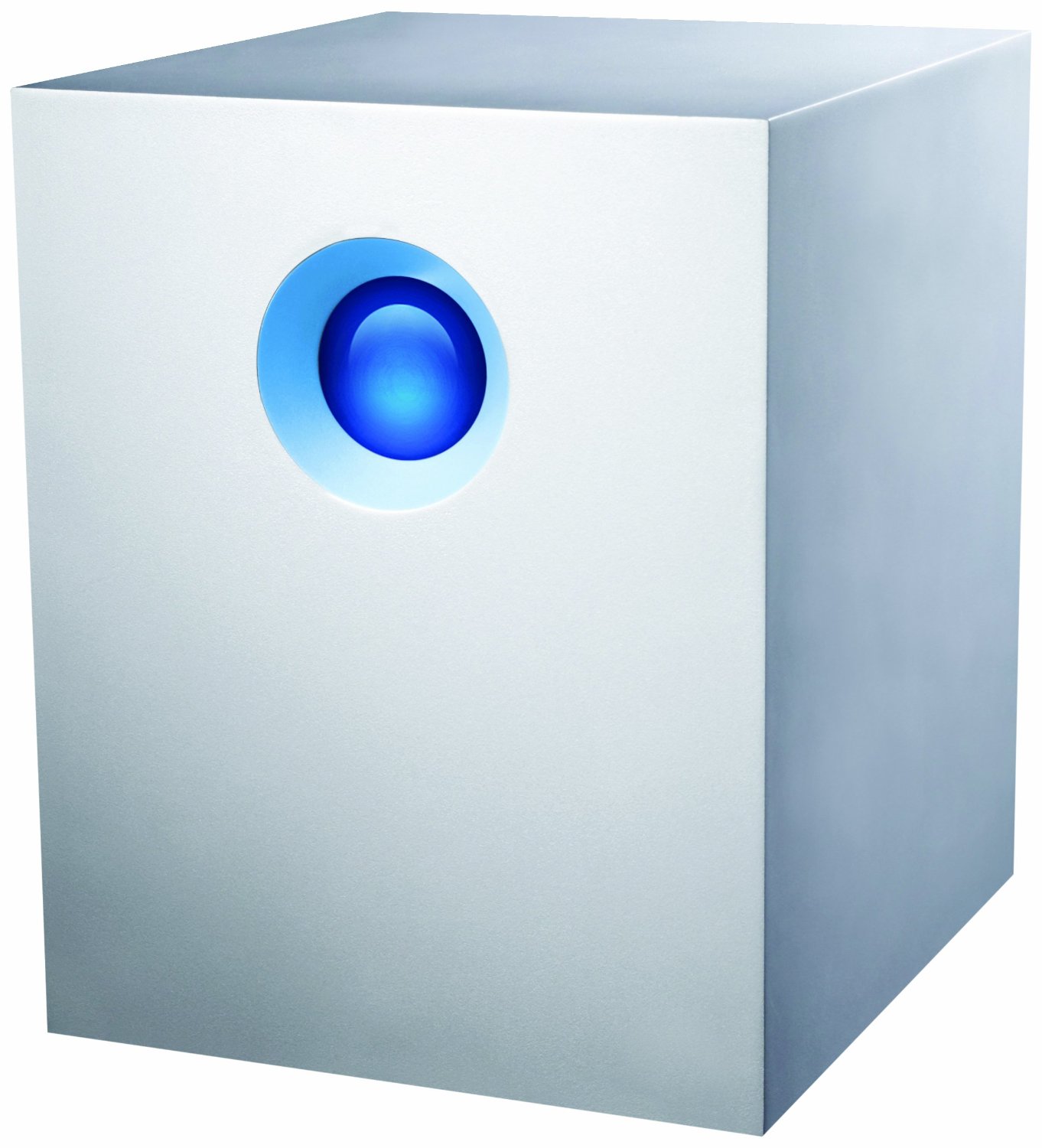 The LaCie 5big Thunderbolt 20Tb model comes with 5 preinstalled Seagate Barracuda XT 4Tb 7200RPM ST4000DX000-1CL160 hard drives that are able to push up to 180MB/s sequential read/write speeds on a single drive. Unfortunately there is no RAID5/6 support, but you can mix RAID1 and RAID0 groups via the Disk Utility. On a RAID0 set of 5 disks (20002215198720 bytes) I was able to get (and exceed) steady 600MB/s with Blackmagic Disk Speed test in both read and write on my late 2012 MacMini 2.3Ghz i7. This is about the same you would get with a similar set of cheap consumer-grade MLC SSDs, but with the added bonus of 20Tb storage. As the device has 2 Thunderbolt ports, you can daisy chain additional units to increase the storage.
These speeds make LaCie 5big Thunderbolt series a great choice for capturing raw HD / 2k / 4k video as well as a scratch storage for a ongoing project. I'd not recommend using it as a permanent storage volume due to the apparent risks of RAID0 striped arrays – a failure of a single drive could be disastrous to the whole array. That said, having ultra-fast 20Tb storage next to your workstation is a great and welcome option for many.
As of this writing, the current price on Amazon for the 10Tb and 20Tb models is:
LaCie 5big Thunderbolt Series 10TB External Hard Drive (9000378U) $1,126.02
LaCie 5big Thunderbolt Series 20TB External Hard Drive (9000398U) $2,198.01